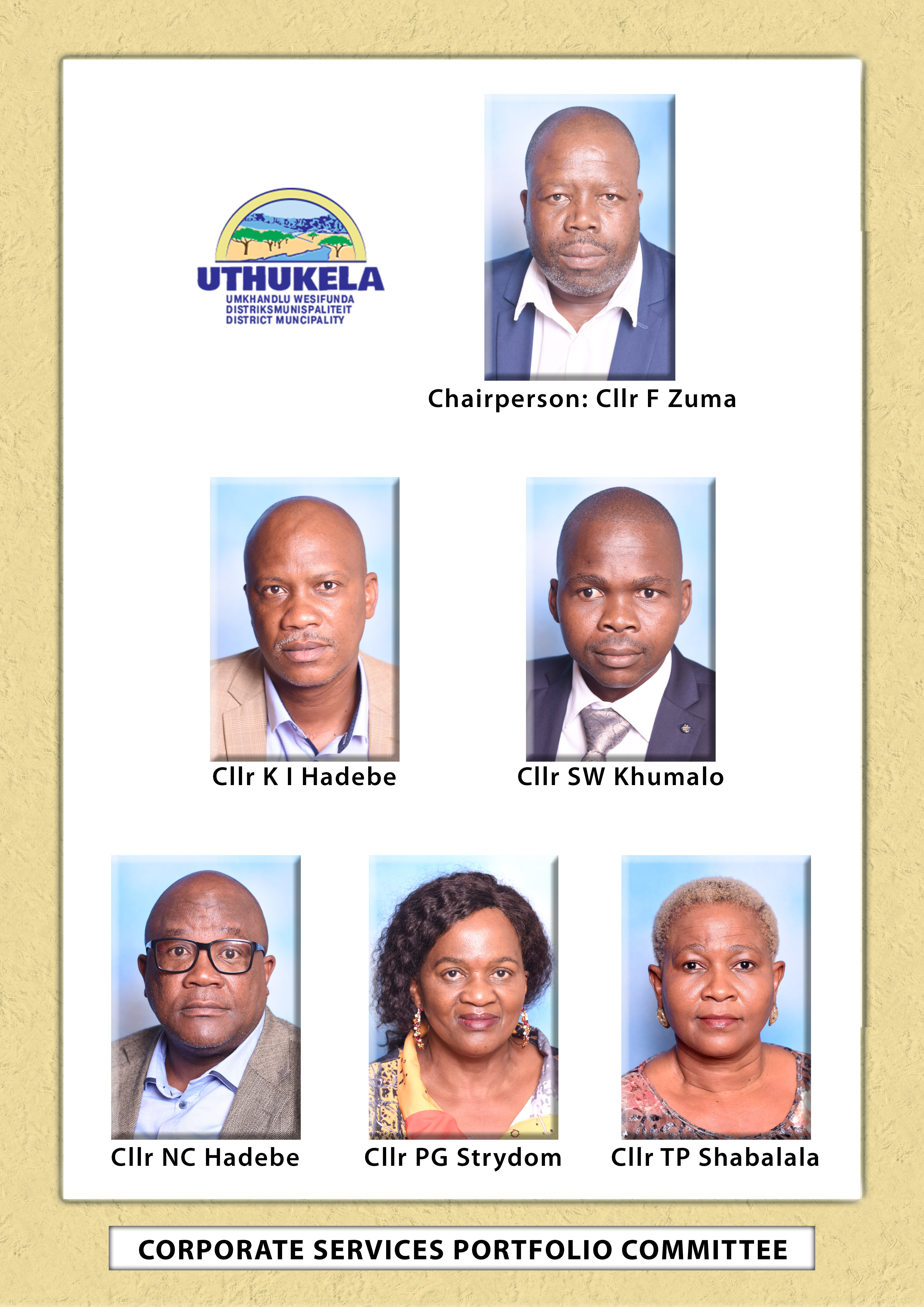 Main Objective:
The abovementioned committee shall oversee the following:
Administration
Secretariat
Information Technology
Human Resources
Legal Services
Performance Management System
Risk Management
Internal Audit
Terms of Reference:
The committee may perform any duties and exercise any powers delegated to it by the Municipal Council or the Executive Committee in terms of Section 80 (3) (b) of the Structures Act.
The committee shall report to the Executive Committee in accordance with the directions of the Executive Committee.
The committee may appoint from within its own membership a sub-committee or sub-committees with powers to co-opt such other members as the sub-committee may deem fit, to consider and to report to such committee on any matter falling within its terms of reference.
The committee may refer to the Executive Committee for decision, with or without a recommendation, any matter in which the committee is entitled to exercise any power.
The committee may consider all matters of a policy nature and also ensure that proper legal services for the municipality is obtained.
The committee shall be responsible for the approval all HR policies and plans.
The committee shall be responsible for the implementation of the above policies.
The committee shall monitor the recruitment, employment, transfers, promotion and retrenchment of staff.
The committee shall ensure that equity in the workplace is prioritized according to the employment equity plan.
The committee shall submit a report on the mid-year budget and performance assessment to Council by 31 January each year.
The committee shall be responsible for the review of the performance of the municipality in order to improve the economy, efficiency and effectiveness of the municipality.
PERFORMANCE MANAGEMENT PORTFOLIO COMMITTEE
The committee is responsible for recommendations of the followings to the Executive Committee:
The adoption of priorities and objectives of the Integrated Development Plan.
The review and adoption of the PMS Policy Framework.
Adoption of the municipal strategic scorecard that includes key performance indicators and performance targets.
Approval of the annual review programme of the IDP, including the review of key performance indicators and performance targets.
Approves any changes to the priorities, objectives, key performance indicators and performance targets of the municipality.
Approval of the municipal annual audit plan and any substantial changes to it.
The submission of reports the municipality performance to the community twice a year.
Submission of the municipal annual report to the Auditor General and the MEC.
The formulation of the municipal annual audit plan.
The review of risk based policies and framework.
The update and review of the municipal risk register.