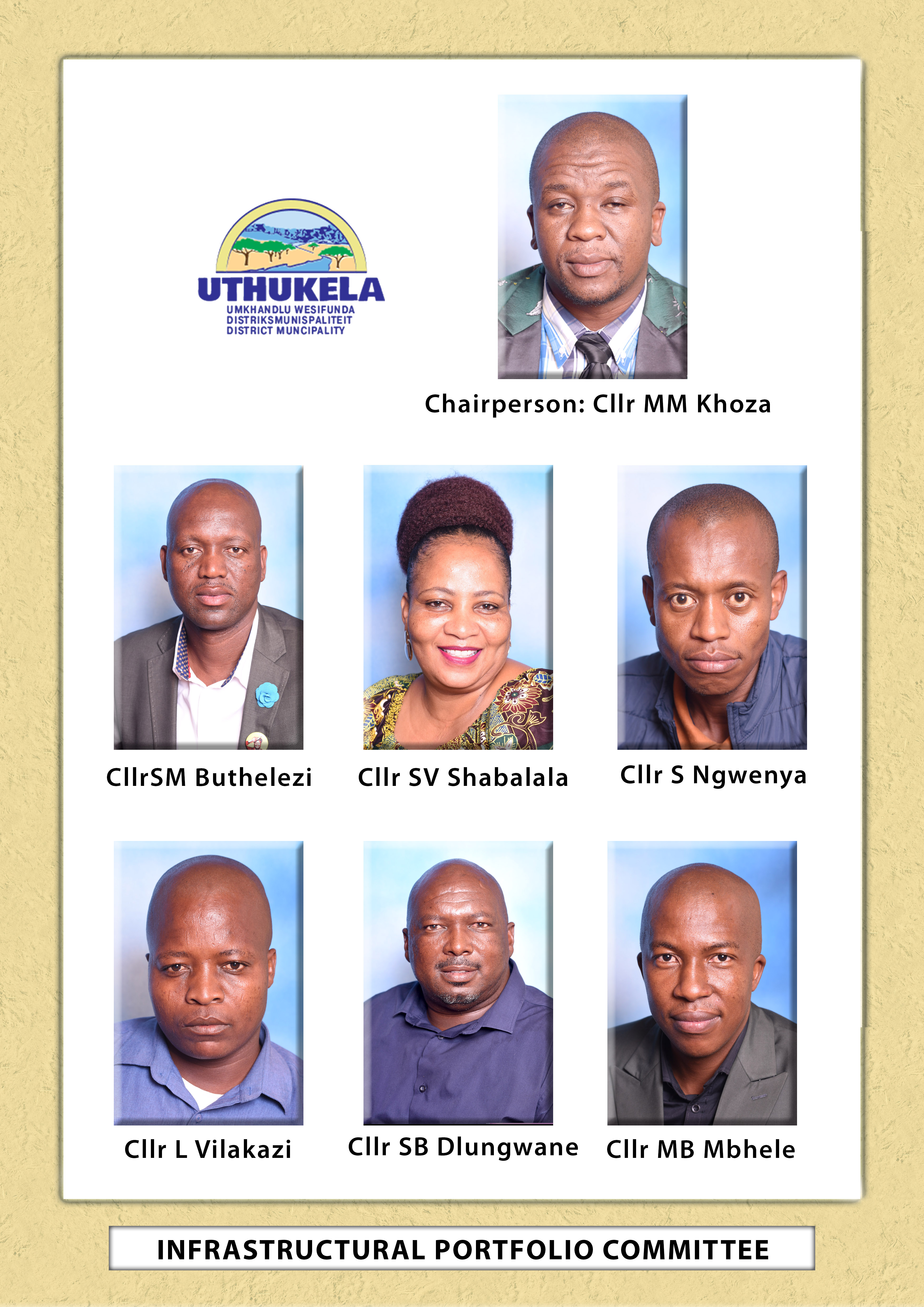 Main Objective:
The abovementioned committee shall oversee the following:
Water (infrastructure & water services delivery)
Sanitation
Health Services
Terms of Reference:
The committee may perform any duties and exercise any powers delegated to it by the Municipal Council or the Executive Committee in terms of Section 80 (3) (b) of the Structures Act.
The committee shall advise Exco to ensure equitable distribution of resources and finances between the district municipality and local municipalities (category B's), as well as between individual local municipalities.
The committee shall ensure co-ordinated and integrated planning of the District as a whole in terms of its objectives.
The committee shall be responsible for the prioritisation and supervision of the Planning and Infrastructural development programmes.
The committee shall be responsible for all authority functions like the development of policies, by-laws, regulations, tariffs, environmental issues, etc. which will then be submitted to Council for approval. The overseeing of the implementation thereof as well as the monitoring.
The committee shall monitor and assist with the implementation of projects including inter alia assistance with conflict resolution.
The committee shall oversee the handing-over of completed projects.
The committee shall monitor and advise on the Operation and Maintenance (O&M).
The committee shall monitor and evaluate the performance of all the Service Providers in the region and advise accordingly.
The committee may refer to the Executive Committee for decision, with or without a recommendation, any matter in which the Planning, Infrastructure Development and Community Services Portfolio Committee is entitled to exercise any power.
The committee may consider all matters of a policy nature incidental to the above terms of reference.
Health Services responsibilities are as follows:
Municipal Health Services Section and Function
Water quality monitoring;
Food safety control;
Waste management;
Health surveillance of premises;
Surveillance and control of communicable diseases;
Vector control;
Environmental pollution control;
Disposal of dead; and
Chemical safety.
Authority Services Section & Function
Water services authority function
Planning
Regulating
Ensuring access to basic water & sanitation services to everyone:
Laboratory Services Function
Occupational Health & Safety
Policies
Sector plans; and
By-Laws
Therefore:
The committee shall ensure empowerment of individuals, families and communities with appropriate knowledge and skills that will enable them to take informed decisions about preventing ill-health, environmental pollution and degradation and promoting sustainable environmental development and wellness of the community at large thereby:
Ensuring that infrastructural development is sustainable
Promoting the optimal use of all natural resources
Securing environmentally sensitive areas under conservation management
Adopting and an integrated approach to planning and development
Ensuring that the use of the natural resource within the Uthukela District Municipality is most productive and sustainable.